Mass Schedule
Weekday Masses and other events are being broadcasted here. Check the times in the table to the right.
Click on the icon

at the top corner right of the screen above, to watch recorded Masses.
Weekday Masses
Monday - Saturday
8:00am
Church
English
Monday - Friday
7:00pm
Church
Spanish
First Saturday of the month
9:30am
Church
French
Weekend Masses
Saturday Vigil
5:00pm
Church
English
6:30pm
Church
Spanish
Sunday
7:15am
Church
English
8:30am
Church
Spanish
10:15am
Church
English
11:45am
Church
English
1:30pm
Church
Spanish
5:00pm
Church
English
6:30pm
Church
Spanish
Confession Schedule
Every day
An hour before daily Masses.
Saturday
3:00 - 3:45pm
The Pillars of Our Parish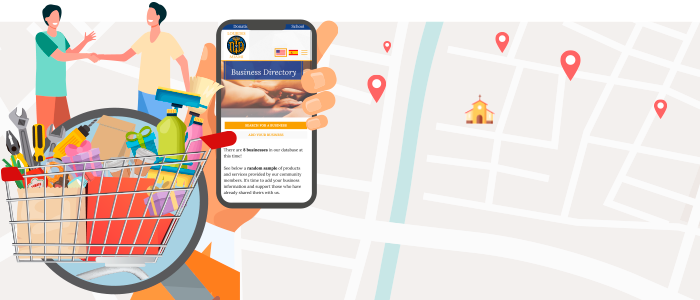 Everyone Wins
Business Directory
When we think act together as a community, everyone wins! It's free and easy!
Load Hunter Inc

Transportation Service
(877) 324-5623
We are a small logistics companies that serve semi-truck's owner operators find loads to transport across the United States.
Chinchilla Claim Services, Inc.

Home Help
(786) 306-1659
Home health aid

Home Health Care Service
(786) 970-6408
I am a Physical Therapist from Colombia. Currently I am dedicated to caring for people who need assistance in their basic daily activities. My professional and Christian training allows me to give a very comprehensive support to the patient and the family.
NEW YORK LIFE INSURANCE COMPANY

Life Insurance Agency
(305) 283-3233
As a licensed Agent of New York life Insurance Company I offer a variety of Products that can help you meet a number of insurance and financial needs, including but not limited to college funding, retirement, managing costs for extended periods of care and lifetime income strategies. Please contact me to help you fully analyze your needs and recommend appropriate solutions. Licensed
Above is a random sample of products and services provided by our community members.