Mass Schedule
Weekday Masses and other events are being broadcasted here. Check the times in the table to the right.
Click on the icon

at the top corner right of the screen above, to watch recorded Masses.
Weekday Masses
Monday - Saturday
8:00am
Church
English
Monday - Friday
7:00pm
Church
Spanish
First Saturday of the month
9:30am
Church
French
Weekend Masses
Saturday Vigil
5:00pm
Church
English
6:30pm
Church
Spanish
Sunday
7:15am
Church
English
8:30am
Church
Spanish
10:15am
Church
English
11:45am
Church
English
1:30pm
Church
Spanish
5:00pm
Church
English
6:30pm
Church
Spanish
Confession Schedule
Every day
An hour before daily Masses.
Saturday
3:00 - 3:45pm
NOTICE
Out of respect for the current guidelines of Archbishop Wenski, everyone, regardless of vaccination status, is to wear a face mask. In addition, please continue to practice social distancing as well as hand washing and sanitizing.
The Pillars of Our Parish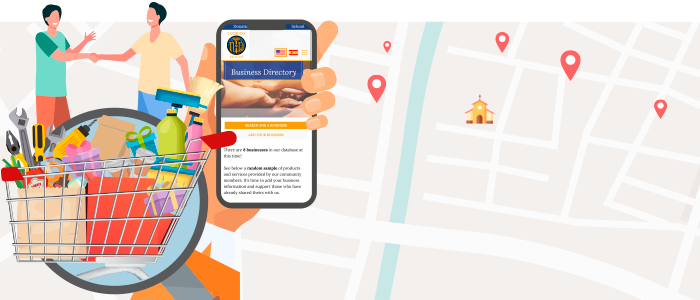 Everyone Wins
Business Directory
When we think act together as a community, everyone wins! It's free and easy!
Orlando Arrazola

Doctor
(305) 245-9222
Comfort Phlebotomy Services

Laboratory
(786) 554-3092
Otero Mortgage Group/PRMG

Mortgage Lender
(305) 733-4629
My Company is a direct lender who specializes in mortgage finance through purchase loans and/or refinancing of current homes. I am detailed in all aspects of the home buying process. My company is equipped with assisting in homeowners insurance, home inspections, and real estate needs. My company can help any buyer or homeowner satisfied their needs in whatever they are looking to do. We also assist in first-time home buyer programs as well.
missionMary Pilgrimages

Religious Destination
(305) 804-0491
This Pilgrimage is for everyone seeking healing: of body, mind, or spirit. For those travelling from around the United States excluding the Archdiocese of Miami. It is also for those who would like to serve our sick and suffering brother and sisters at the Sanctuary. For our youth and for those who come to pray at the Grotto of Lourdes.
Above is a random sample of products and services provided by our community members.